April 3, 2021, the Thai government's CCSA (Covid-19 Coronavirus Situation Administration) announced that the number of new confirmed cases of Wuhan virus has increased to 84 yesterday.
Of the 84 people, 69 are new positive confirmers in Thailand, and in terms of breakdown by prefecture, Bangkok is the largest with 32 people.
According to CCSA, the infection has spread to students visiting nightclubs and pubs in Bangkok.
Today, the number of newly confirmed positives in Thailand has increased to 69 in Thailand and 32 in Bangkok. As a result, attention is being paid to whether regulations will be tightened to prevent infection in Bangkok.
In addition, it was reported that there were 15 new positives confirmed in quarantine and quarantine from overseas today.
In addition, one new death was reported today. A 29-year-old Thai woman in Bangkok who had a disease died.
The cumulative death toll is 95.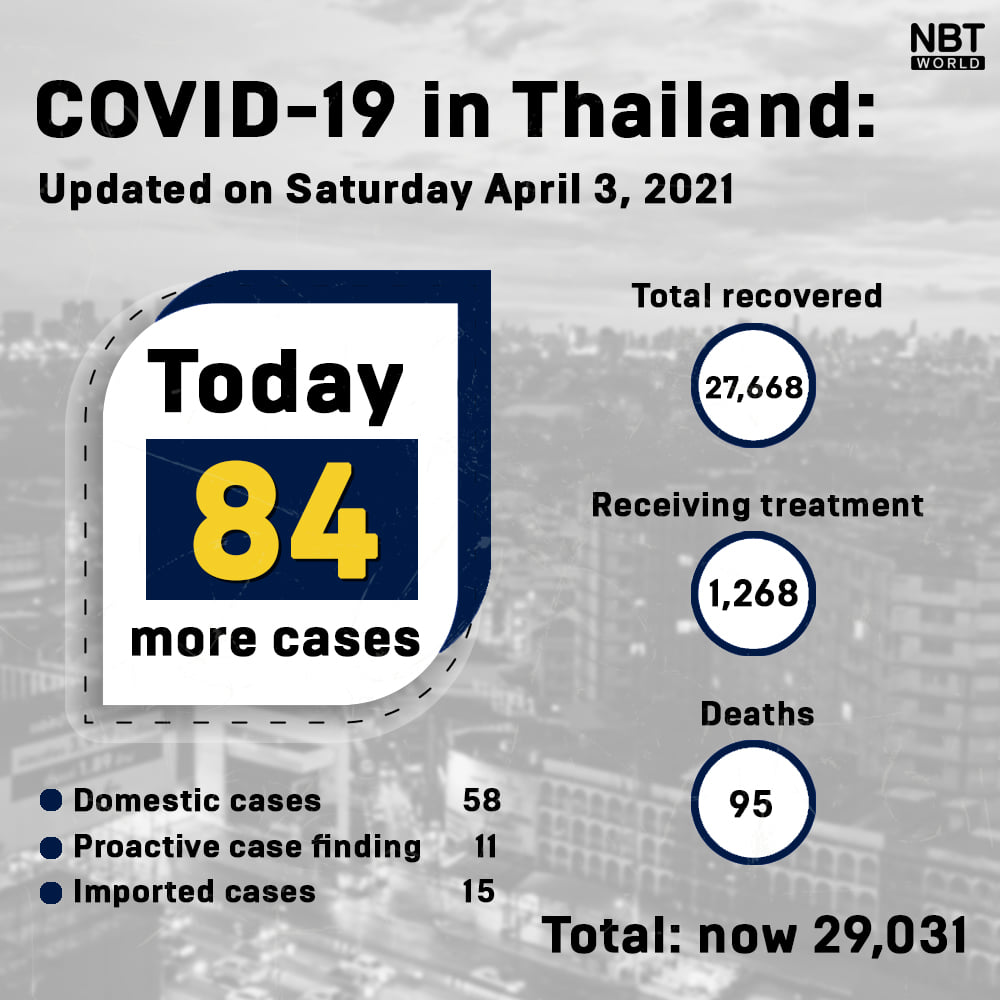 (Report: Thai NBT)
The cumulative number of infected people was 29,031.
The number of new positive confirmations by each prefecture in Thailand today is as follows.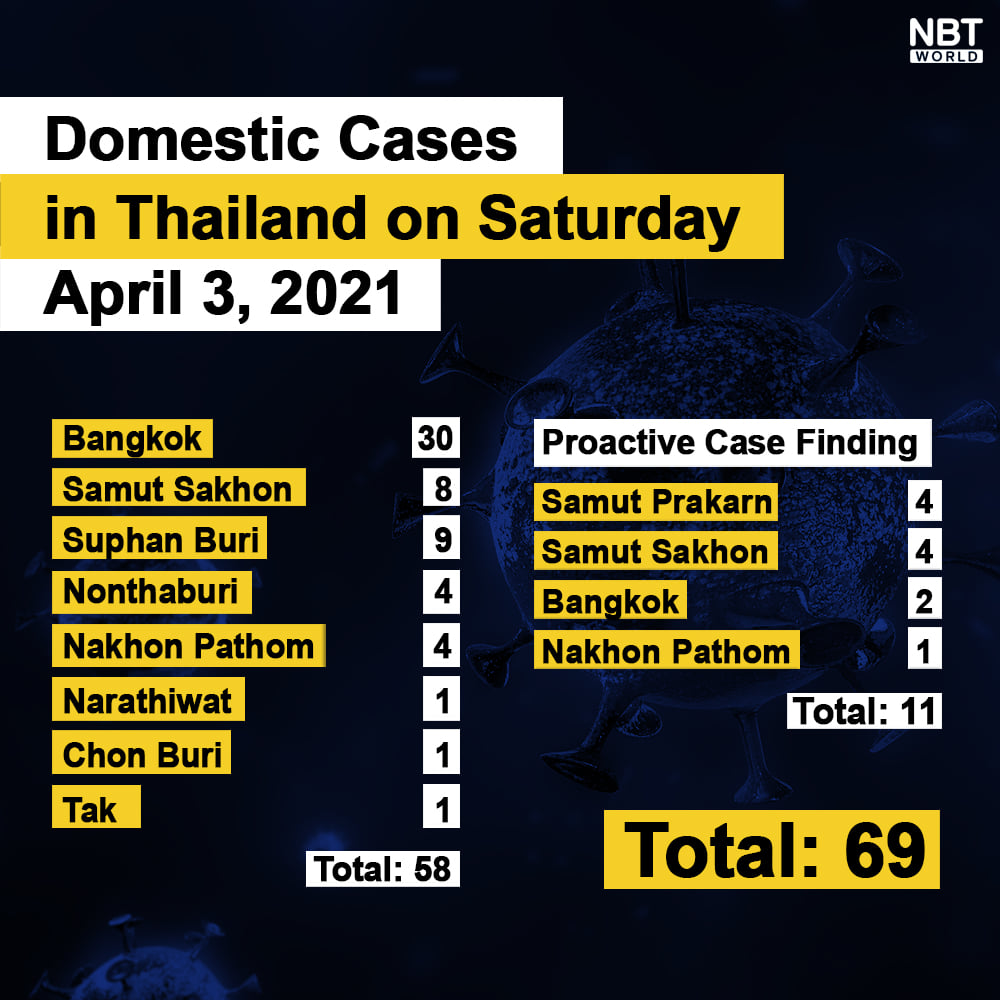 (Report: Thai NBT)